E-COMMERCE PERSONALISATION
Consumer buying habits are changing. There's been a surge in online buying according to government statistics, with daily internet users growing to 87% in 2019 from 49% reported in 2008.
Personalisation is at the centre of conversation for businesses in 2020 - 80% of consumers are more likely to purchase a brand that provides a personalised experience. *
WEBSITE CREATION AND OPTIMISATION
We understand that choosing the right platform for your online store can be a daunting experience.
We are here to listen and help identify the needs of your business, ensuring a user-friendly website and experience for your customers is created, this is an important step to building the foundation of your E-commerce business.
For established businesses who are looking to optimise sales through the increase of their average order value and conversion rate, we are here to help achieve set KPI's using a range of marketing tools dependent on your business.
With Facebook and Instagram recently launching integrated shopping platforms, there are now some fantastic opportunities to place your products into rapidly growing marketplaces.
​
Instagram has 1 billion active monthly users, with 80% of these users making buying decisions via the app – Facebook uses integrated ads and markets to achieve similar results.
​
We're here to help you navigate these exciting platforms and engage these customers on your terms, decreasing the steps needed to drive sales and all in a secure, trusted environment.
Facebook, Instagram & TikTok Advertising Strategy
Developing and scaling your adverts
Firstly, we will advise on which ad creatives should be used for your Ads campaign. Once the right creatives have been identified we will begin by creating multiply ad sets (audiences), successful ads sets will be scaled in line with your budget and objectives. We will maximise each campaign, both increasing conversion and achieving targeted ROAS (Return on Ad Spend).
Your data is the most crucial signifier in driving sales. We will analyse your campaigns daily looking at metrics such as; page visits, conversions and AOV (Average Order Value). We are experts in cross-referencing data and will monitor Shopify, Bitly and Facebook analytics systems to provide quick, strategic decisions. You will receive regular reports explaining this data, and our recommendations, in detail.
Connecting to your audiences
The more valuable data we collate, the more precisely we can target your audience through paid ads.
Once we have gathered valuable data we are able to create new "lookalike" audiences, which means connecting your brand with the latest online users most likely to be interested in what you offer, whether this is converting a sale, page growth or increasing brand awareness.
PRODUCT PORTFOLIO DEVELOPMENT
We can source a wide range of products tailored to your needs.
Choose from a variety of products to build your range, from cards to clothing.
Create a personal brand and ensure a strong identity within your chosen sector.
We understand how to drive sales and are always here to provide advice. For example; spotting trends, events and public holidays is key to seeing spikes in your sales.
Leave the production to us. Products will be custom manufactured in our partnered factory and delivered directly to your customers.
Paid social media advertising is a cost-effective way to promote your business. Each platform uses the pay-per-click (PPC) payment model.
With Smart Shopping campaigns, products are eligible to show up across all of Google's properties and reach users wherever, and whenever they're searching or consuming content. With Shopping ads, we'll help more customers find your products.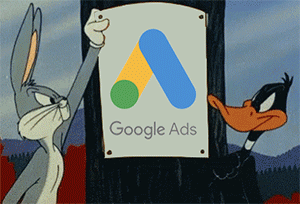 Book your free consultation with a member of our team today